This website has been translated with Deepl - the world's most accurate translator
As part of our FreightLok range ratchet straps, also known as tie-down straps, are used to secure cargo in transport. Together with other lashing accessories they prevent cargo from slipping, roll around, tip over or even fall off the trailer. We offer a diverse range of lashing straps varying between 5.000kg for heavy duty cargo up to 175kg cam buckle straps for light duty cargo in different widths such as 25mm, 35mm and 50mm.
Choose your lashing solution
Textile cargo control
38 Years of experience
We've been around in cargo control for a long time
Customisations
We're able to customize to your requirements
European Manufacturer
We design and manufacture in Europe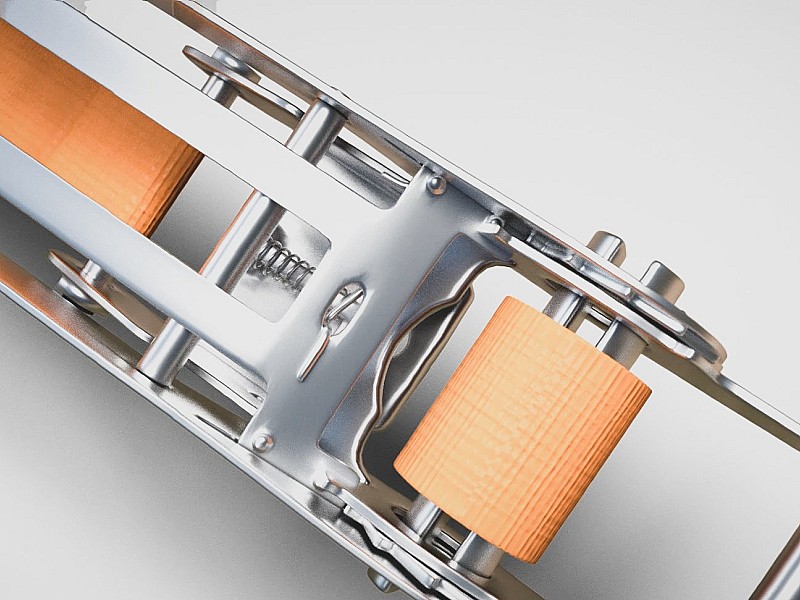 All cargo control essentials
With production and testing facilities in Europe, all our high-quality lashing straps are compliant to EN 12195-2. Alongside ratchet straps, we also offer all accessories and components that used in combination with lashing. Such as corner protectors, floor-rings, anchor points and friction materials.
Discover more about lashing
Learn more about customising, labels or how to use lashing straps
FreightLok 919 Ergo Ratchet
The FreightLok 919 Ergo ratchet is a different ratchet than the 'standard 811' version. First of all the ratchet has a much longer handle so it gives you much more comfort, power and safety - like you have never experienced it before. And secondly it performs slighly different then you are used to, but only better. This ratchet is used to pull (instead push).