SmartLok Cool Series Flex Van
Multitemp solutions for LCV
This is our soft-wall, removable Cool Series Flex Van. The perfect option for transport companies who require high flexibility in refrigerated (cool or frozen) and dry products in LCV.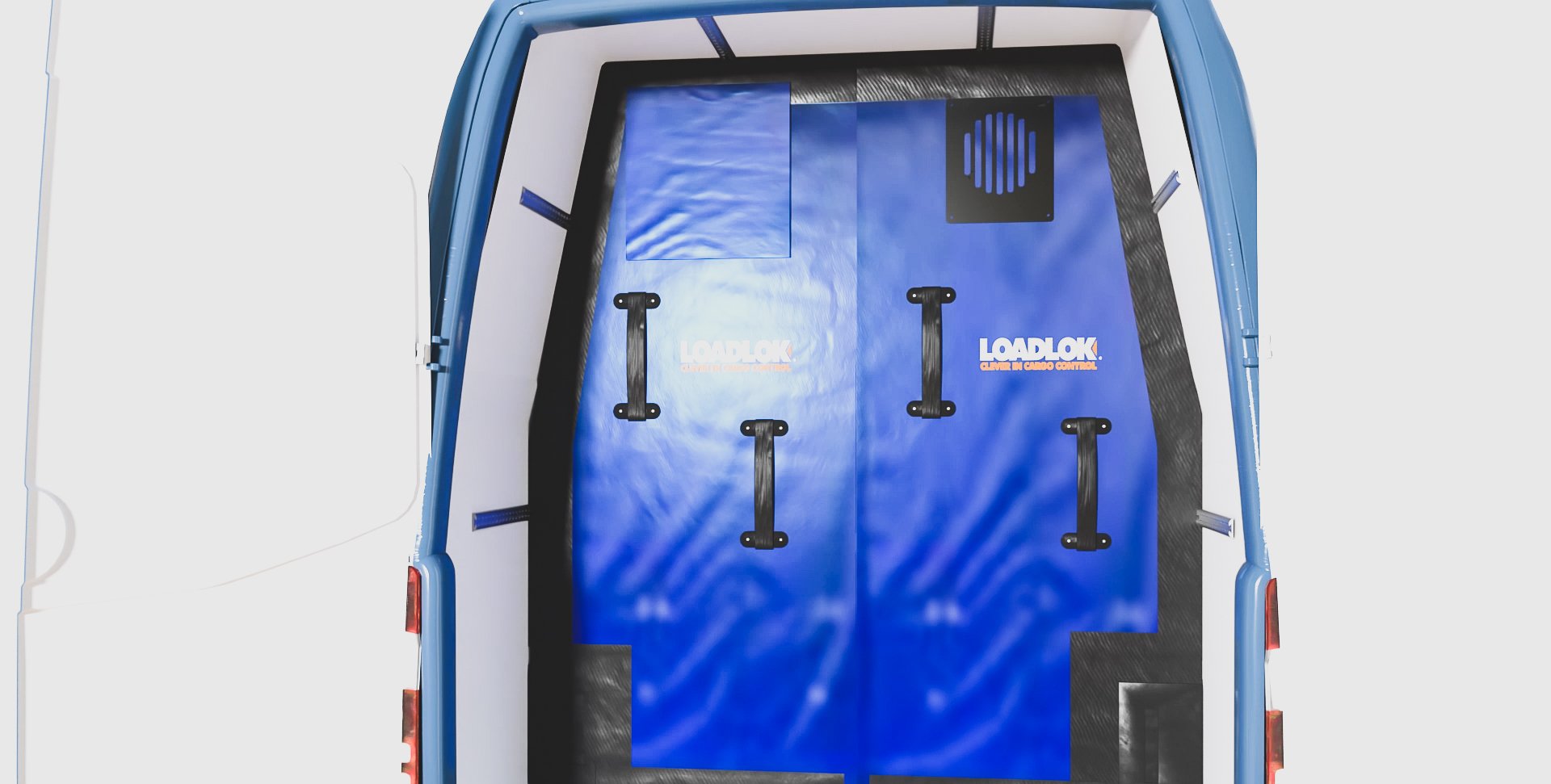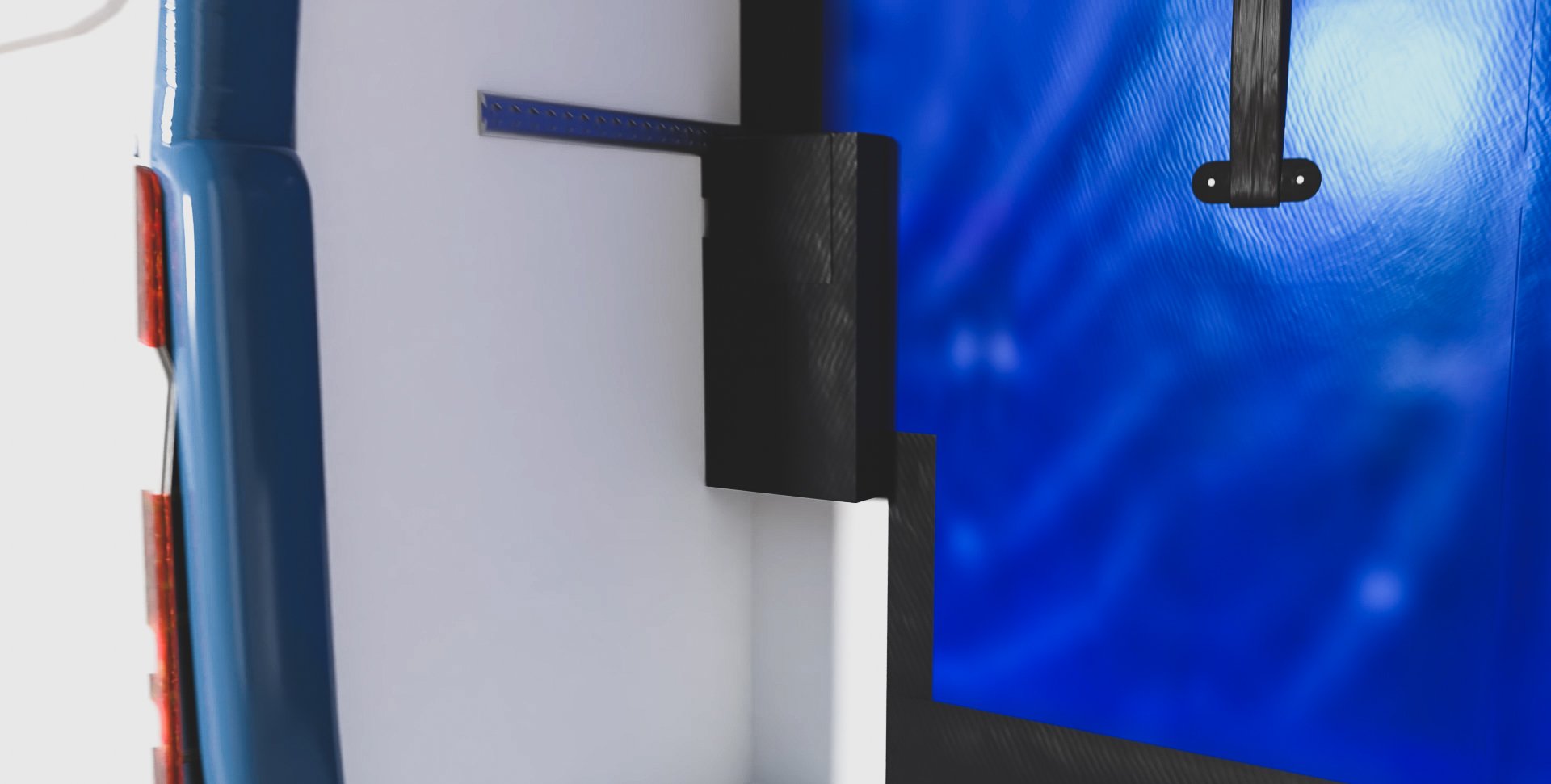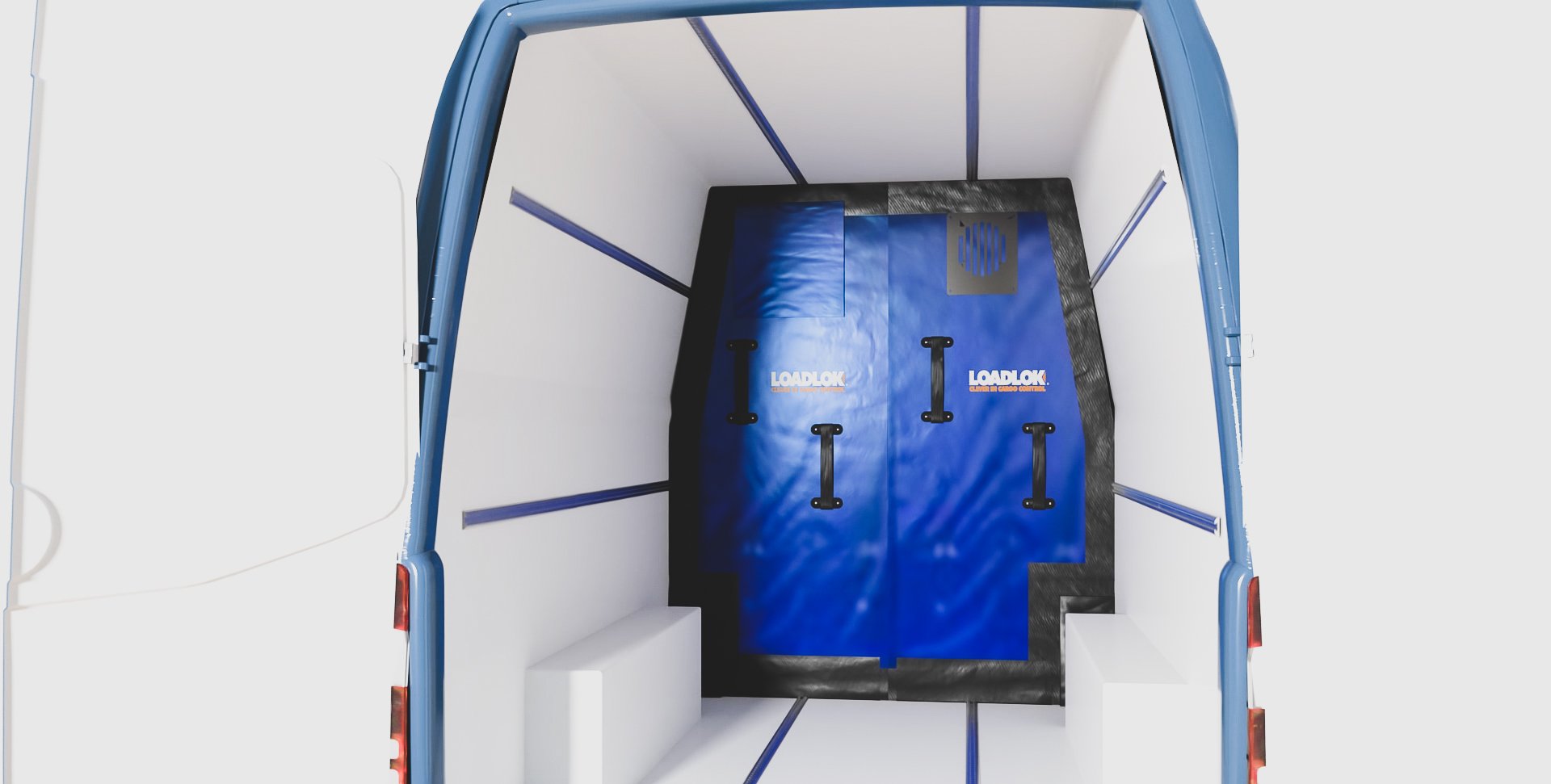 High flexibility
Best Insulation Performance
PIEK Certified
These are our soft-wall, removable Cool53 and Cool38 Flex Van. The perfect option for transport companies who require high flexibility in refrigerated (cool or frozen) and dry products in LCV. Ideal in situations when the temperature difference between both compartments is less than 20° Celsius with less than 5 stops a day. Rescaling the cooled compartment means less air to cool and prevents cooled air from escaping (lower fuel consumption).
Cool Series Flex Van versions
Our Cool Series Flex Van comes in 2 different versions. You select the thickness that fits your application
SmartLok Cool Series
Cool38 Flex Van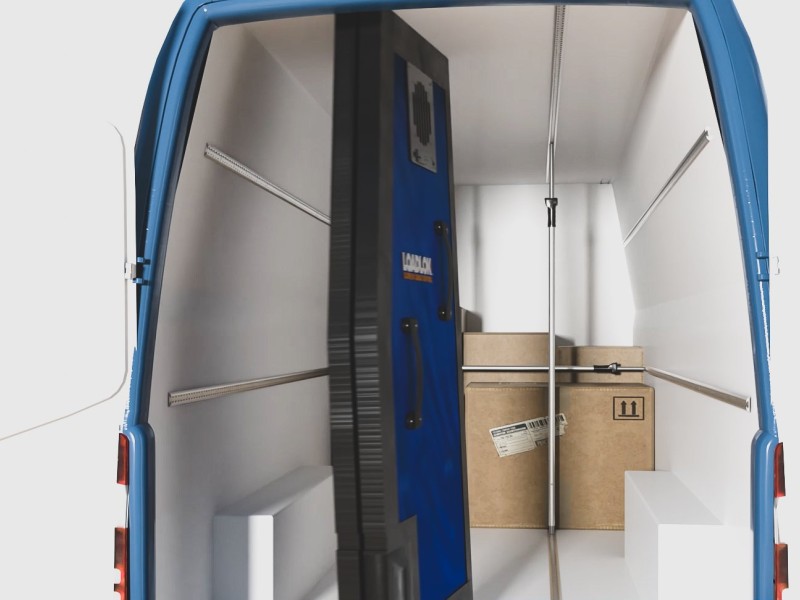 Thickness of 80mm
SmartLok Cool Series
Cool53 Flex Van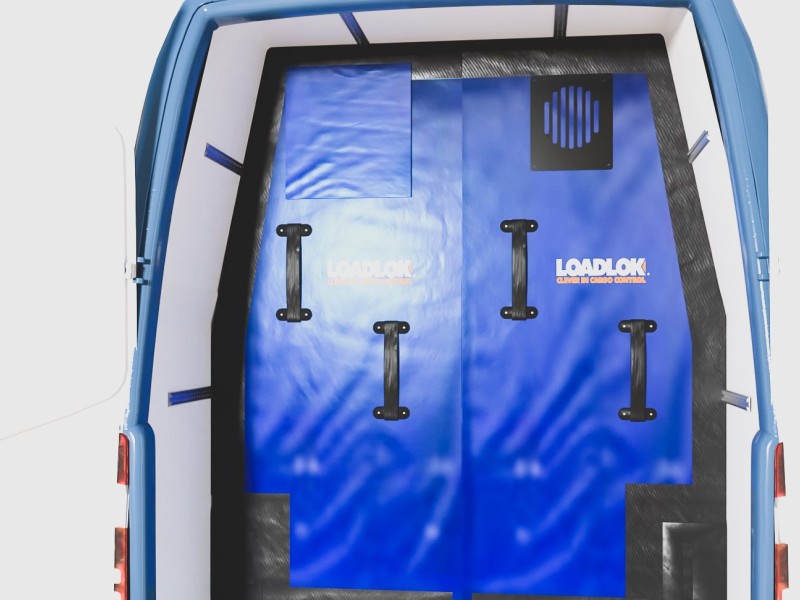 Thickness of 60mm
LCV in Logistics
The transport landscape is changing. The distribution model is shifting from bulk transport in trucks to a combination of train and trucks between large hubs close to large cities. Smaller vehicles (LCV) take care of the final distribution inside city centres.
Last Mile Logistics
Once the central distribution has been done, it then has be transported to the final destination. As this last leg of distribution is often less-efficient, comprising up to 53% of the total cost to move goods. We saw the 'last mile problem' as our challenge to create a solution that is as dynamic and flexible it can be. We introduced SmartLok – a range of smart plug & play products to create a flexible system for LCV. Create a second floor in an instant, use a combination of straps and fittings, or secure longitude items with shoring poles in combination with customizable tracks.
LCV in Pharma /Multitemp Logistics
Keeping the cold chain intact can be difficult, especially in last mile pharma or multitemp logistics. By optimizing the loading space the operator has better control of the temperature. Our SmartLok Tempwall60 Van has been optimized for LCV. Completely customizable and comes standard with the most optimum closure to prevent cold air leakage. Including specific including foldable corner flaps which are designed to accommodate the wheel arches to ensure a robust seal.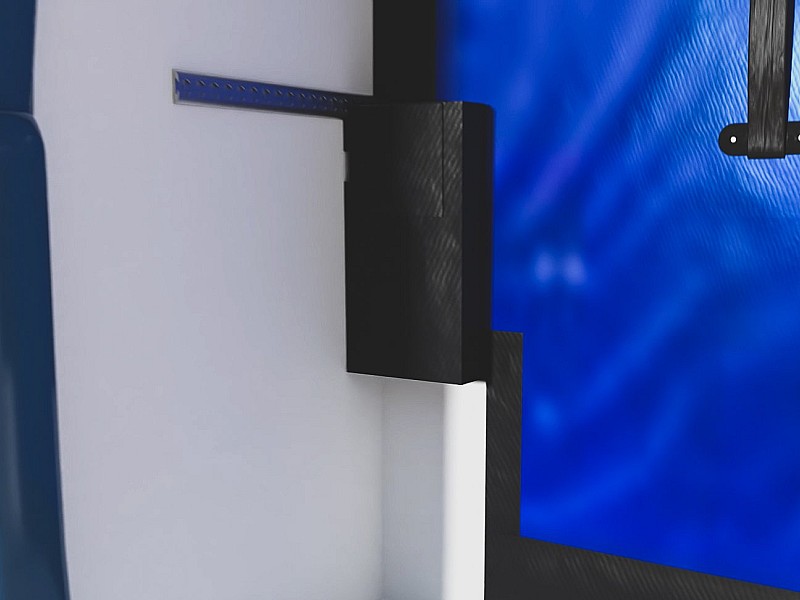 Tailored to fit
Each Multitemp Cool53 Flex Van is completely tailored, including foldable corner flaps which are designed to accommodate the wheel arches to ensure a robust seal. The separation wall can be repositioned throughout the entire refrigerated vehicle at any given position. Simply fold it to the side for quick loading or unloading.
Latest CFT Technology
Our unique foam composition has been wrapped in a thick layer of PVC, making it highly wear resistant. With optional foldable corner flaps and soft-compression foam on all sides form a perfect closure – without any cold air leakage!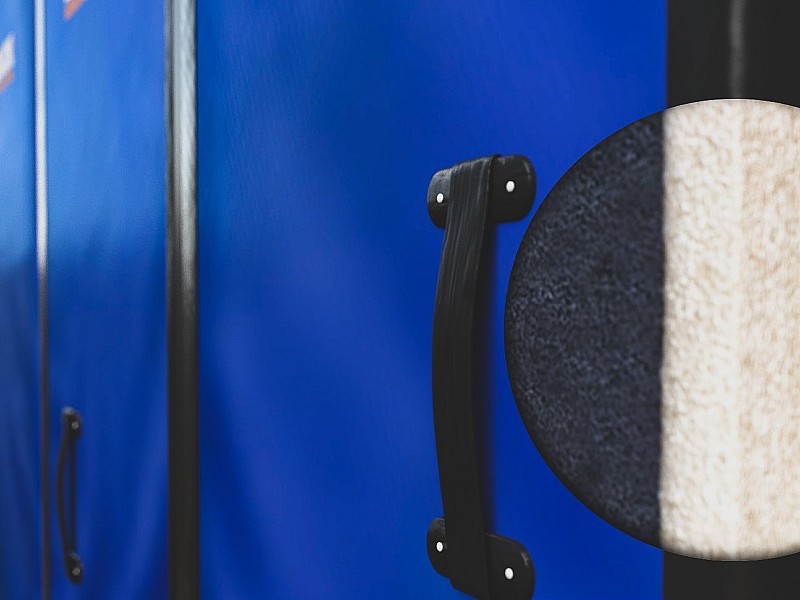 Product Specifications
Cool Series Flex Van
| Product | Version | Material | Thickness (mm) | Insulation Value (w/m2K) | Weight (kg) |
| --- | --- | --- | --- | --- | --- |
| Cool38 Flex | Van | Closed Cell PE | 80 | 0,38 | 36 |
| Cool53 Flex | Van | Closed Cell PE | 60 | 0,53 | 26 |
Scroll left to right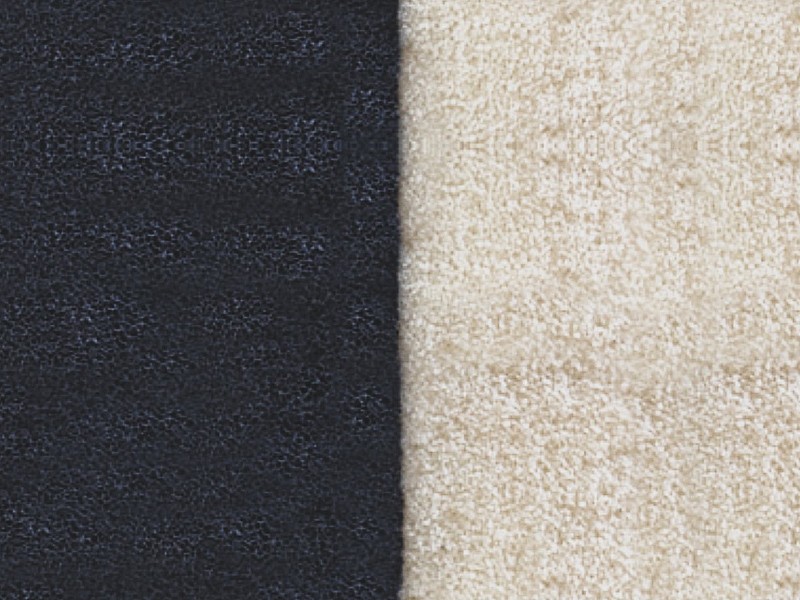 Closed-Cell Foam Technology (CFT)
The outstanding insulation performance and usability is due to our unique closed cell cross linked foam technology. The foam is high impact resistant and does not absorb any water, ideal in a humid environment. The foam is wrapped in a thick and strong outer skin of PVC. Making it the most durable and economic bulkhead in the market! The insulation performance is measured in K-value (W/ m2 K). IsoLok solutions with our CFT technology offer the highest K-value performance in its product segment. Significantly better value for money than bulkheads of e.g. OEM's or others. Each of our IsoLok solutions have been tested by an independent research center Wageningen University of Research (WUR NL) and are expressed in a K value for thermal conductivity. The K-value expresses the amount of heat that passes through over time per m² and per degree of temperature difference between one side of a wall and the other. The lower the K value, the less heat is lost and therefore the better the insulating performance.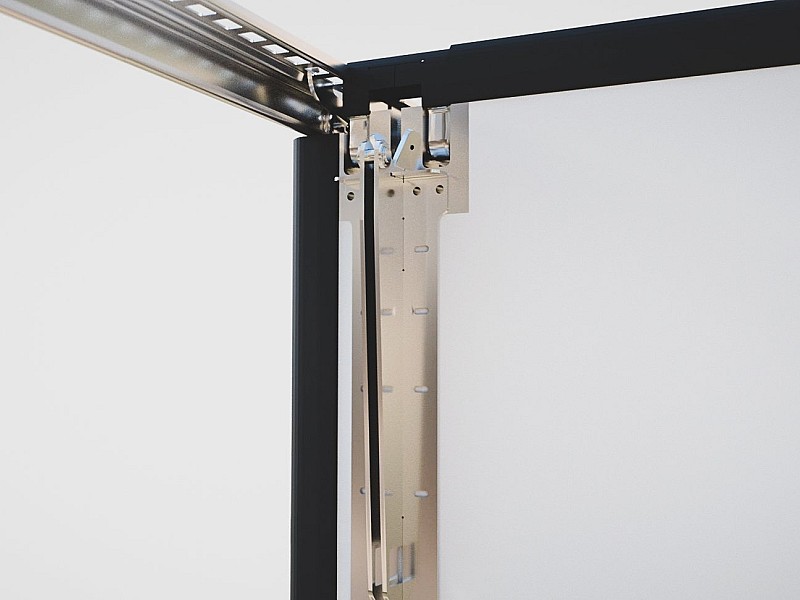 SmartLift
The unique SmartLift balancer system allows the bulkhead to open/close and to reposition the wall in the vehicle. With almost no effort the operator can reposition the wall throughout the vehicle. The SmartLift system has the lowest height restriction in the market: 110 mm. A unique feature when you want to maximise the capacity of your vehicle.
It is equipped with an automatic locking system to prevent any movement during transport. Inside the balancer there is a steel coil spring – completely free of maintenance! The balancer slides in LoadLok J-Track (available in different material finishes).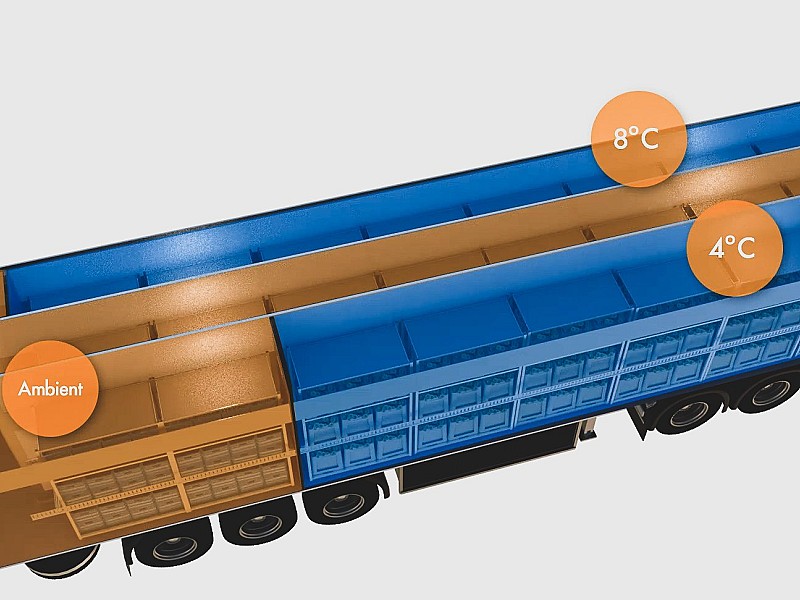 Higher efficiency with multiple temperature zones
IsoLok Multitemp solutions help to rescale the conditioned compartment to the minimum possible (even for partial loads). With market-leading insulation performance and compartment closure, these solutions are able to save users over 40% on energy consumption*. The reduced size of the conditioned compartment enables transport companies to transport dry or cooled products in the remaining space, increasing flexibility and load efficiency and thus increase profit in the cold chain!

* Based on average 50% cargo over the day, calculated by Wageningen University of Research (WUR NL www.wur.nl)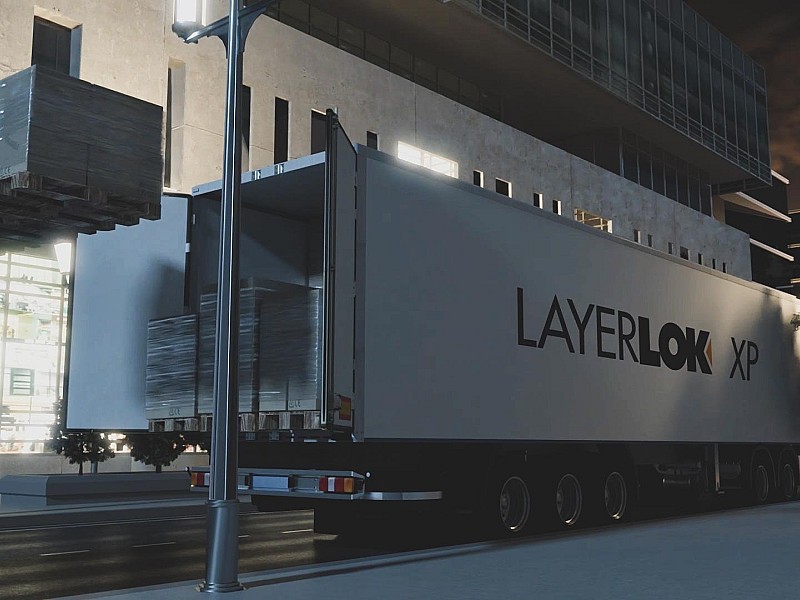 PIEK Certified for night deliveries
Several IsoLok solutions have been approved and certified according to PIEK standards. With this certificate the bulkhead is suitable for distribution during night-time in city centres!
Governments defined standards for noise emission during loading and unloading during night-time deliveries. A PIEK certificate is issued for vehicles and equipment operating under 60dB(A) which will be suitable for use in night-time deliveries without causing noise disturbance. Check the PIEK certificate in the download section of the product to see if PIEK is applicable.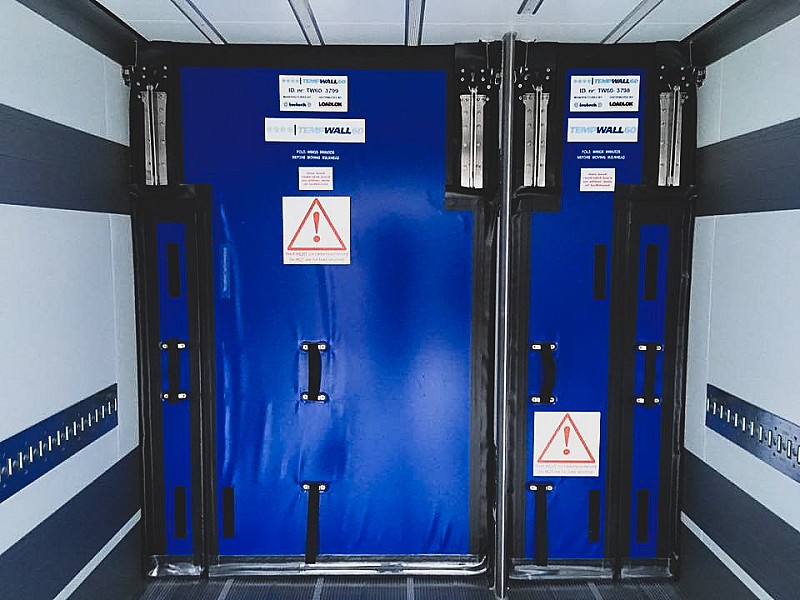 Tailored to any vehicle or application
With market demands varying greatly, our product offering goes far beyond its standard solutions. If the end-user wishes specific requirements which are not in the product line, we are able to customise or develop custom-designed solutions, tailored to the specific needs of its customers.
We have developed and produced specific solutions for Meat, Pharma, Supermarkets, Retail and Restaurants. And not just for reefers, also for Light Commercial Vehicles (Sprinters etc.) Multiple folding, integrated doors, wings, or a specific parking solution?
Let us know how we can tailor the ultimate efficient Multitemp solution for your application.
3D Animation video
Watch our 3D Animated video to discover all details about our IsoLok solution.
Contact
Get in touch with our cargo control specialists today. Ask for a quote, product information or a product tailored to your specifications.
---
Please contact or product specialist from: