Increase friction between floor surface and the cargo
An easy and quick method to reduce time spend on load securing, is to increase the friction between the floor surface and the cargo.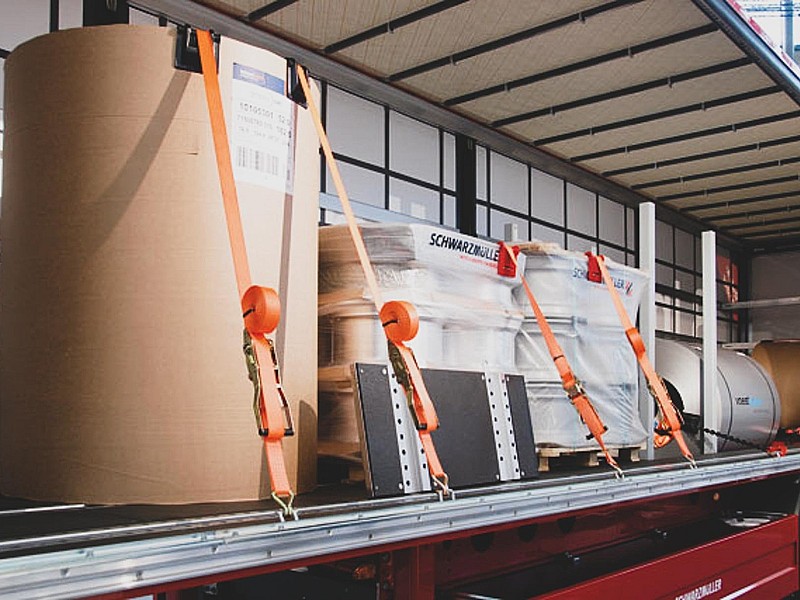 Clean surface is required
Make sure the floor surface is free from dirt, oil, ice and grease. The lower the friction, the greater the chance that cargo will move when subject to steering and braking forces.
The friction values between materials are diverse. Plastic and steel pallets on smooth surfaces move easily, think of a steel pallet on the forks of your forklift truck when braking...
How to increase friction?
Besides using tie down lashings, additional materials between the floor and the cargo can be used to increase friction. Materials such as rubber mats can increase friction more than 100%! Extra friction means less chance of moving loads and decreases the amount of additional load securing devices necessary.
Important: Using friction materials in your load securing plans will increase security, reduce loading time and save on material costs. Contact LoadLok for advice in load securing.