Increasing profit margins in the cold chain
Already late 1990's LoadLok (the number 1 provider of smart cargo control solutions) noticed increasing pressure on profits and margins for transport companies in refrigerated transport. Fleet operators needed a solution that enabled them to reduce fuel consumption while increasing flexibility in terms of the types of cargo they transport in one trailer. LoadLok developed the IsoLok Frigowall and the IsoLok Tempwall product ranges and has occupied the number one market position in the Multitemp segment ever since. Supplying its temperature separation solutions to OEMs, bodybuilders and directly to fleet operators. Read more about how LoadLok generates value to customers by increasing their efficiency in the cold chain.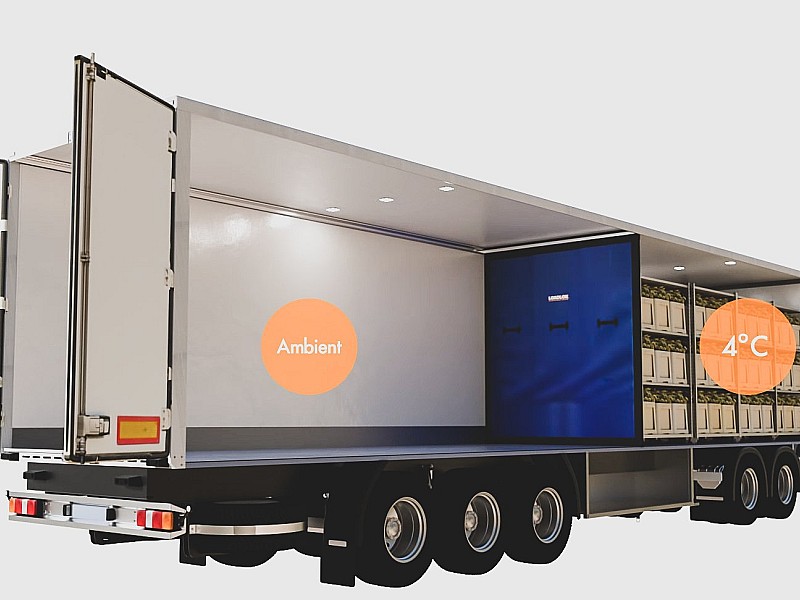 Less fuel consumption, more flexibility
IsoLok Multitemp solutions help to rescale the conditioned compartment to the minimum. With market-leading insulation performance and compartment closure, IsoLok solutions are able to save users over 40% on energy consumption*. The reduced size of the conditioned compartment enables them to transport dry or cooled products in the remaining space, increasing flexibility and load efficiency. Sean Spelman (Board Member, head of Product and Technology) says: "Regardless of the differences in temperatures, the number of stops, or the flexibility requirements of our customers - we can offer a solution that fits best. We have the widest range in 'Fixed' and 'Removeable' solutions that excel in insulation values, durability, ergonomy, with the minimum loading height restriction in the market."
Customizable to customer requirements
With market demands varying greatly, LoadLok's product offering goes far beyond it standard solutions. If the end-user wishes specific requirements which are not in the product line, LoadLok is able to customize or develop custom-designed solutions, tailored to the specific needs of its customers. Sean Spelman says: "For a German supermarket chain our Research and Development and manufacturing teams worked closely with the customer to develop a customized IsoLok Tempwall. The customer has two conditioned compartments in their vehicles separated by a fixed longitudinal wall. To close both compartments with maximum insulating performance, combined with easy and light user operation, we developed the IsoLok Tempwall60 Autostow solution, split in line with the location of the vehicle's longitudinal divider. Such was the success of the solution that it has now become the industry standard in supermarket distribution."
Sean continues: "Another growing market is the transport of temperature sensitive pharmaceutics. Such products demand the highest levels of temperature control. Combining excellent temperature performance with the short open/close times needed to minimize temperature variation, together with easy, light, ergonomic operation, we developed the IsoLok Frigowall Pharma for one such pharmaceutical customer. The addition of a manual flap (instead of open air-vents) ensures a sealed vacuum is maintained within the conditioned compartment until its release when the wall needs to be opened".
Throughout 2021 LoadLok continues to work on several new developments to further help our customers to maximize their efficiency in the cold chain. Find out more about IsoLok Multitemp solutions, go to IsoLok.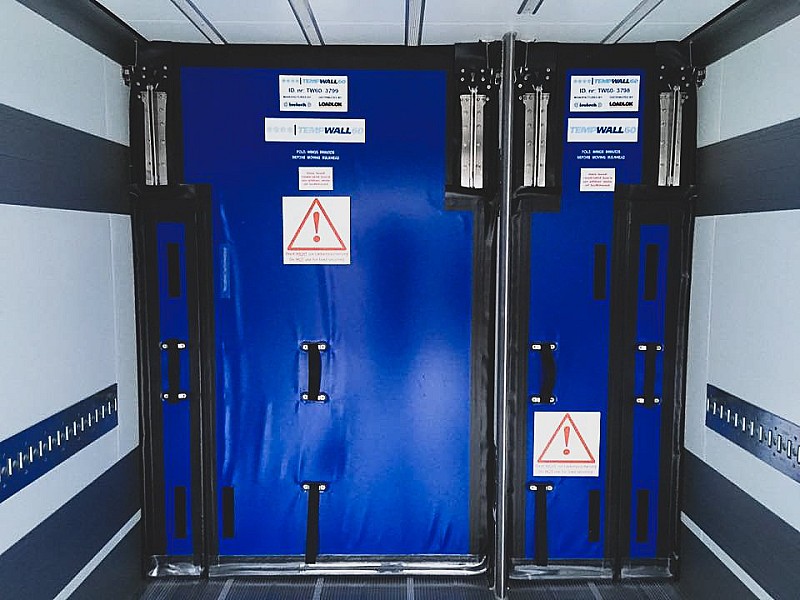 About Cargo Control Company
LoadLok is member of the Cargo Control Company (C3). C3 is the number 1 provider of smart cargo control solutions to the European transport industry, with 9 sales offices throughout Europe. Through our leading product brands of LoadLok and Roland, we are recognized for our innovative and hi-tech approach to both our products, production and supply chain solutions. With commitment to new product development, technology leadership, business integration and manufacturing excellence. Under our Roland brand we supply high quality, customer specific side curtains to OEM, bodybuilders and large fleet operators. For more information, visit www.cargocontrolcompany.com